3D DESIGN
3d design is a three-dimension image. It is a process of developing a representation of the three-dimensional area of an object. It is trending these days and getting cooler, and cooler these days.
OPTICAL ILLUSION DESIGN
The word "illusion" comes from the Latin word illudes, which means "to mock". So basically it uses color, light, and patterns to create images that can be misleading to our brain. When the image and the brain don't quit work as you see it, a trick of the eye, what do you do? Immediately turn away and forget it.
3D TYPOGRAPHY DESIGN
3d letters add an element of dept to make the letter thicker. Nowadays designers use all types of playful, colorful ideas and concepts to make it more attractive and artistic. It looks beautiful and attracts an audience and also creates a positive impact.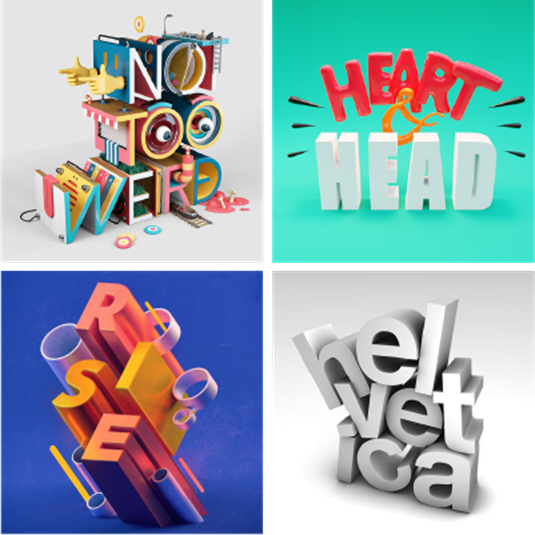 NATURE-INSPIRED DESIGN
Nature-inspired design is an art inspired by nature which is also called "Biomimicry". It defines sustainable innovation inspired by nature. The idea of copying nature, natural colors, natural light, tones, natural gradients, soft colors are trending these days and loved by peoples.
GEOMETRIC SHAPES DESIGN
This type of design trend is at its peak nowadays. This type of design is nothing but a simple geometric shape such as a circle, rectangle, square, triangle, etc. But it doesn't include a freehand illustration. Geometric Shapes design looks beautiful and appealing to the viewers.
ILLUSTRATION IN DESIGN
It is the process of combining visual elements such as texts, photographs, illustration, shapes, and effect. It represents the ideas, concepts,s, and themes in graphic and artistic forms. It also helps for getting your design to stand out from the crowd with clean and minimalistic graphic elements.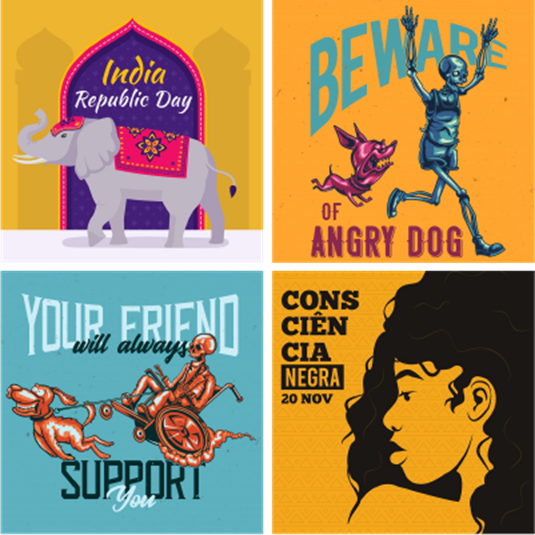 CHAOTIC TYPOGRAPHY DESIGN
It is the practice of disrupting the alignment and order of the text. Chaotic typography is more popular in t-shirt design, posters, and graffiti.
ISOMETRIC DESIGN
Isometric designs are also trending these days. Basically, it is the method of projecting the two-dimensional object into three dimensions. Isometric design is more useful in architecture as it shows details of building components (window sill, door jamb, roof gutter, etc) dimensions and components.